If you're a parent, chances are you've run into at least one or two bath time nightmares in your lifetime. Since many children, especially young kids, tend to hate bath time, the parent's job of getting through this nightly ritual becomes unnecessarily difficult.
However, aside from being a physical and hygienical necessity, bath time can seriously strengthen the parent-child connection.
"Numerous studies from several species suggest that tactile stimulation may improve cognitive, behavioral, motor and social development."
 Source: Bath time: More than good clean fun - British Journal of Midwifery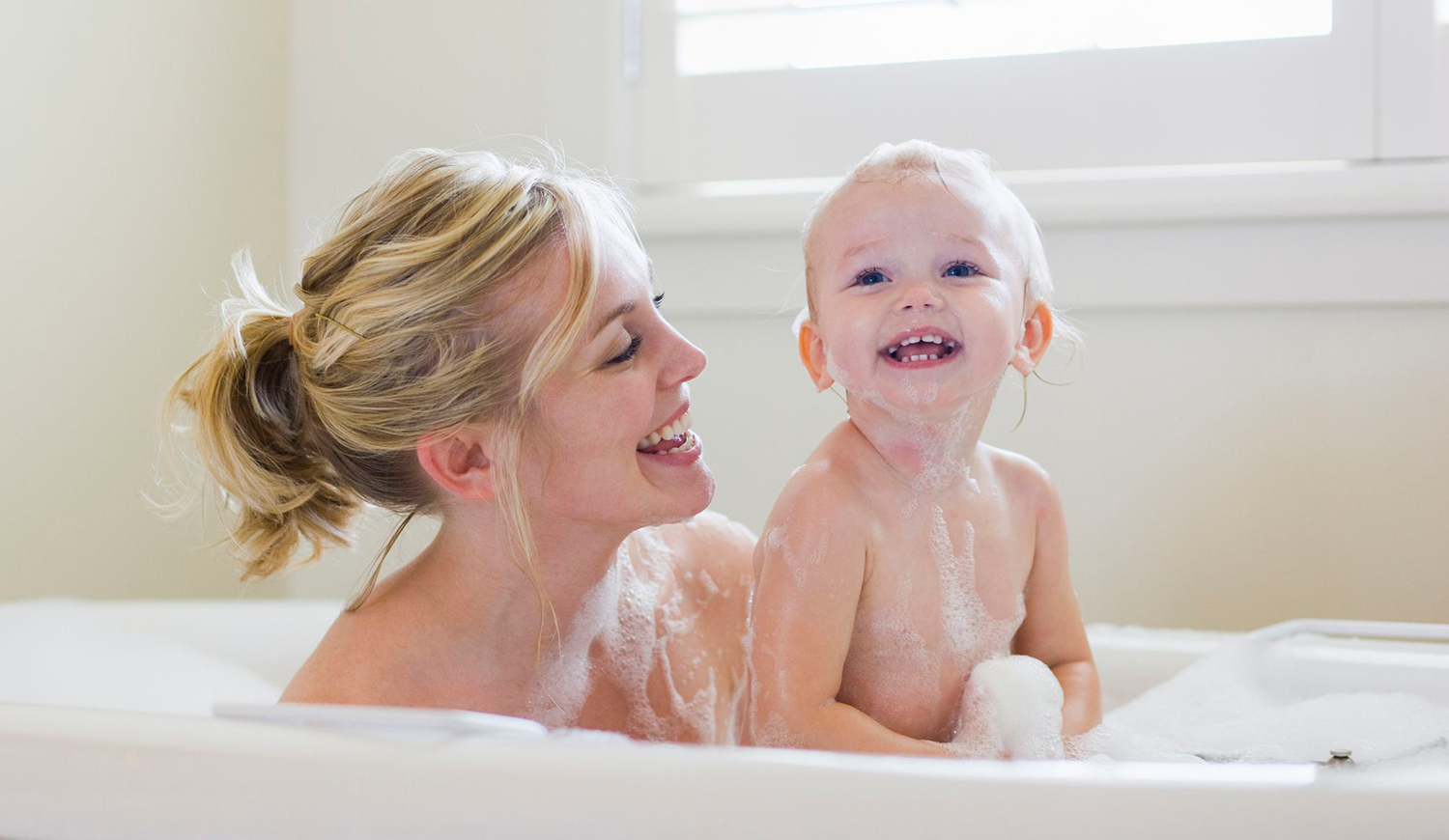 At Daisy Ecens, we understand the need, as a parent, to give your kid fun, healthy baths. so today, we'll share with you our favorite tips to make bathing your children easier, and a more pleasant experience.
How often should you bathe your children?
This will depend on the child's age, and in the case of toddlers, on their diaper situation. Most toddlers and young kids only need to be washed about 2-3 times a week, during which time, you can make their experience more enjoyable by introducing toys, or a bath bomb.
For children under three, you'll want to look for ingredients that are mild and non-abrasive to their delicate, young skin. Avocado is a big favorite, when it comes to kids' bath bombs, thanks to its nutritive, moisturizing properties. The Avocado Bath Bomb from Daisy Ecens pairs the restorative properties of avocado with the softening and soothing effects of coconut oil and shea butter, creating a happy, soft experience.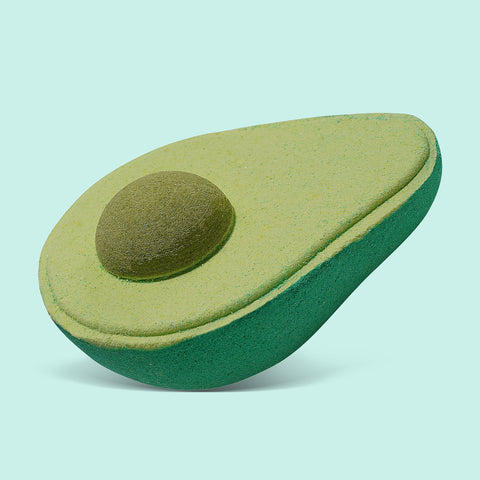 Alternatively, if your child is a big animal lover, why not delight them with the Pinky Paw Bath Bomb? It offers many of the same moisturizing benefits, and also comes in a cute form!
For children over three, you might even try a bath bomb with a surprise in it! Daisy Ecens offers a broad range of bath bombs, complete with toys hidden inside them, like cars, animals, teddy bears, and other toys that will appeal to your kids!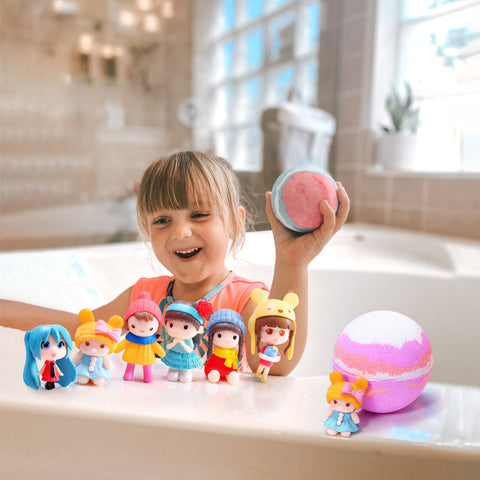 A note on safe bath time ingredients…
When picking out a kids bath bomb, or any other bath time ingredient, make sure you look for safe, healthy ingreidients. Organic ingredients, like avocado oil, sunflower oil, shea butter are all good! So is sodium bicarbonate!
On the other hand, parabens, phthalates, petrochemicals and synthetic dyes have all been named as potential carcinogens, and are best avoided!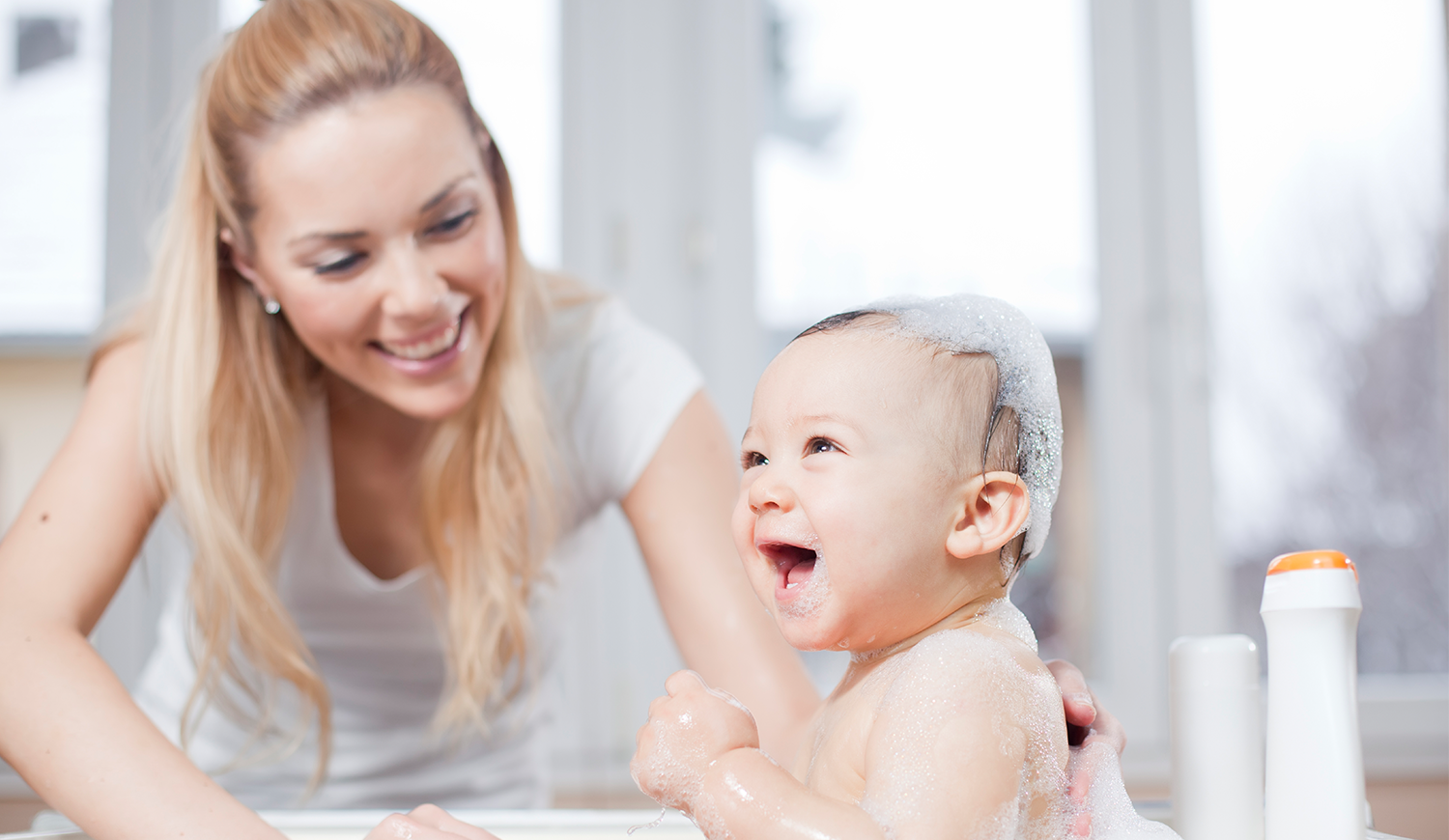 How can you make bath time more fun?
Bath time can be a great opportunity to strengthen that parent-child connection, so make it interactive! Make sure you talk to your child during bath time, and ideally, try to play games with them! These can be fun word games, or they can involve different bath toys.
Tip: Make sure you keep an eye on the water temperature. Small children will cry out if the water's too hot, and may not want to get in the bath again, if they had an early unpleasant experience. So Daisy Ecens recommends testing the water before putting the child in. A great way to encourage children to get into the bath is by using a bath bomb. Put the bomb in first, and let it dissolve before your child's eyes. The fuzzy colors, together with the nice smell, will make your child eager to take a bath!
Bath time can also be made more enjoyable by bathing with your child, as this makes it feel like you're sharing this adventure, rather than like this is a chore. Turn it into a story - getting a crazy "bath outfit" together (that can just be their swimsuit, or some clothes you don't mind getting wet), and pretending you're on a voyage will make bath time a lot more fun!
For us, at Daisy Ecens, bath time's not just a chore to get through - it's an opportunity to know your child a little better, so take it!